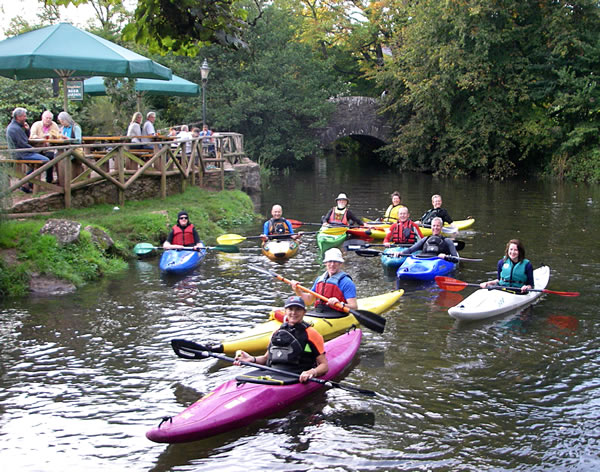 For Paddlesports enquiries, please contact Karen at rcpaddlesports@dartmouthyachtclub.co.uk
Why you should join ....
Firstly its easy: To join go to the home page of this site and scroll down until you see a photo with 'join here' on it. Click the photo, fill in the form. No proposers or seconders are required. Alternatively select this link: https://webcollect.org.uk/dartmouthyc
Secondly its quick: Members of our club can use sit on top kayaks from day one (we have doubles and singles so they are ideal for families with children). You can join in the morning and paddle one the next day or maybe even in the afternoon. Also, you can start using the bar from day one. Your membership card (giving you 20% discount on food and drink).

Once joined: We have email and on line booking systems for taking kayaks out on your own and a code number for gaining access. Ask which kayaks you are ok to use, you may need to learn a few things first if you are a beginner for some of the boat types.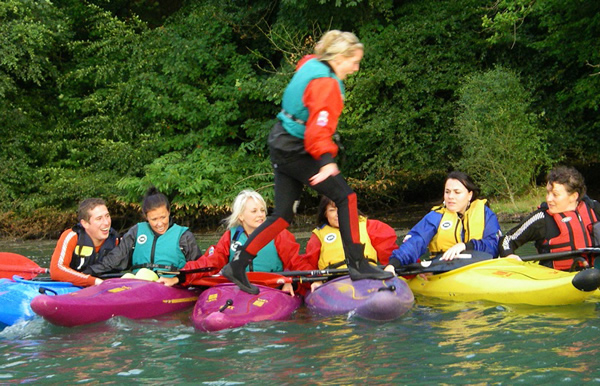 Our fleet: Take a look at the page showing you our fleet. It is a very wide range of craft, not just kayaks. The page 'our fleet' can be found here:

http://www.dyc.org.uk/index.php/on-the-water/our-fleet
Pool sessions: We run pool sessions and can teach both beginners and improvers the skills they need to fully make use of our kayaks.
See seals: If you want to spend quality time on this beautiful river come and join up. Maybe you too will see a seal up close, most of our kayaking members get close to seals.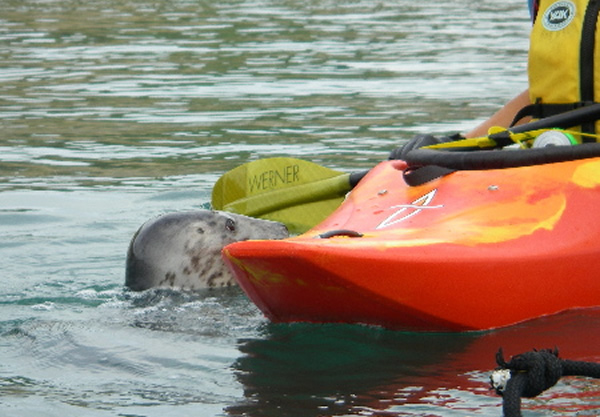 Family memberships cover the parents and all their children (up to age 18 or at university) for a year and cost £104. Single adult membership is £67, for a couple it is £95.
Your membership also allows you to use all the other equipment and facilities of the Dartmouth Yacht Club. These include a members bar where beer is significantly less than in your average pub and a restaurant with a very enthusiastic and talented chef.
Motor boats: The club has two motor boats which can be used for leisure purposes for a donation of £30 per day which includes fuel. If you are sufficiently experienced already to drive the motor boats the club Bosun or his deputy can vet you and place you on the approved drivers list straight away. Alternatively if you are a beginner you can obtain the RYA powerboat level 2 award. Allow about £150pp for a 2 day PBL2 course, book as early as you can for these courses as there are only certain dates they run each year.
Save money: If you want to get active on the water then this is a great club to join. Its more logical to join and use our boats than to buy your own. Sitting on waiting lists for a mooring and then paying harbour dues, insurance, maintenance and storage and the rest is frustrating and quite expensive.

Social: The club has a range of social events throughout the year with music and quiz nights. The club bar has a nice view of the river and there are lots of members who join just for the social side of the club without using the boats at all.