Paddles
for
Birthdays/Work
Groups
For kayaking enquires please email Tim Freeman timfreeman61@googlemail.com 01803 832663
Groups are welcome to talk to us about any special occasion. We can plan a taster session for you. It might coincide with a birthday. It might be for a group of work colleagues. Often these paddles can include stopping for lunch on a beach.
We might have a barbecue, with wine or champagne if the occasion merits it.
You make a donation to our club equipment fund, £25pp. We will show you that kayaking is fun and a good way to get afloat.
An experienced club paddler leads the paddle so you will be in safe hands.
Groups taster sessions in an evening are possible by arrangement. Groups bookings are always fun.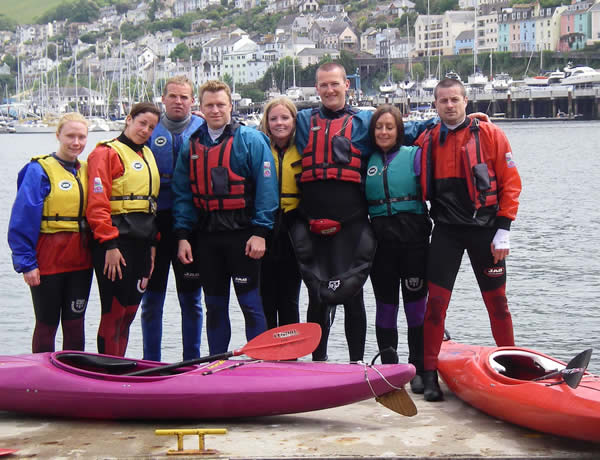 We supply all clothing. You can see a wooden fin on the purple kayak above, this is used for beginners and it makes the boat go straighter. Sometimes we see seals on our paddles, they come right into the river and are very friendly.