To start using kayaks, canoes and SUPs, please contact Karen at rcpaddlesports@dartmouthyachtclub.co.uk
To start using dinghies or motor boats, or for PB2 courses, please contact Gareth at rcsailing@dartmouthyachtclub.co.uk
We have around 80 boats you can use. Simplest to use of all are the club sit on top kayaks, after reading some user information you can start using these now. For other kayaks you need a bit of tuition, but that is free. For a motor boat you may need to get a drivers ticket called PB2 which costs about £175. To use a paddleboard you will normally need to do a 2 hour course costing about £40. Using the boats is free for members with just one exception - when using a motor boat a £30 donation is made to the club which includes your petrol for the day.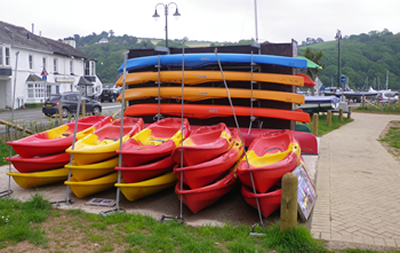 Sit on Top kayaks - from 1 May 2021 there will be 14 single and 6 double sit on top kayaks

Sea kayaks - we have 11 sea kayaks and a very active sea kayaking section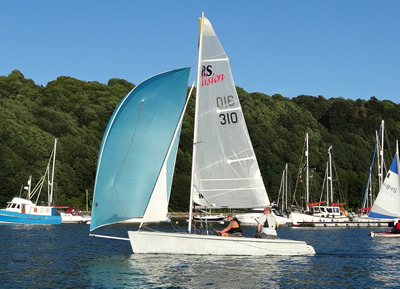 We have Topper and RS Vision sailing dinghies (RS Vision pictured) circa 15 dinghies in total. Safety boat must be in attandance when used.
We have a very active sailing section which has a good junior sailing programme, adult tuition available.

Paddleboards - we have six of these in the clubhouse kept inflated and ready for use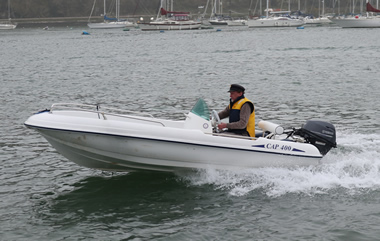 We have two motor boats members can use for leisure trips, both kept on walk ashore pontoon moorings.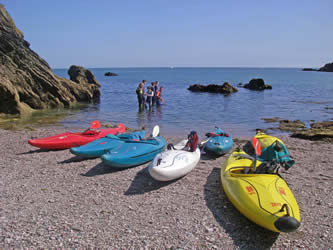 General purpose kayaks - kept in the clubhouse, we have over 20 of these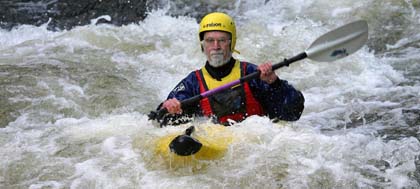 White Water Kayaks, our general purpose boats also serve as white water kayaks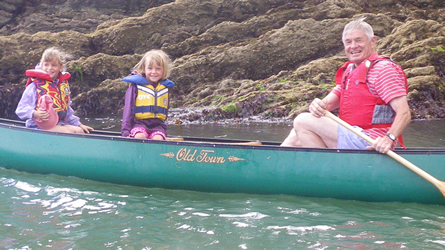 Canadian Canoes - we have two of these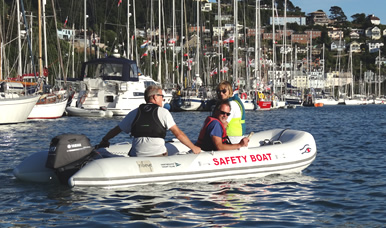 We also have a small RIB used for dinghy support, not available for leisure trips.
Just how much would it cost you in time, money, space and hassle to own the above boats personally? How would you get them to the water, where would you park? All our boats are stored very close to the water ready for use. Just walk into town and use them. Its a no brainer - if you want to enjoy the river DYC has pretty much all you need.