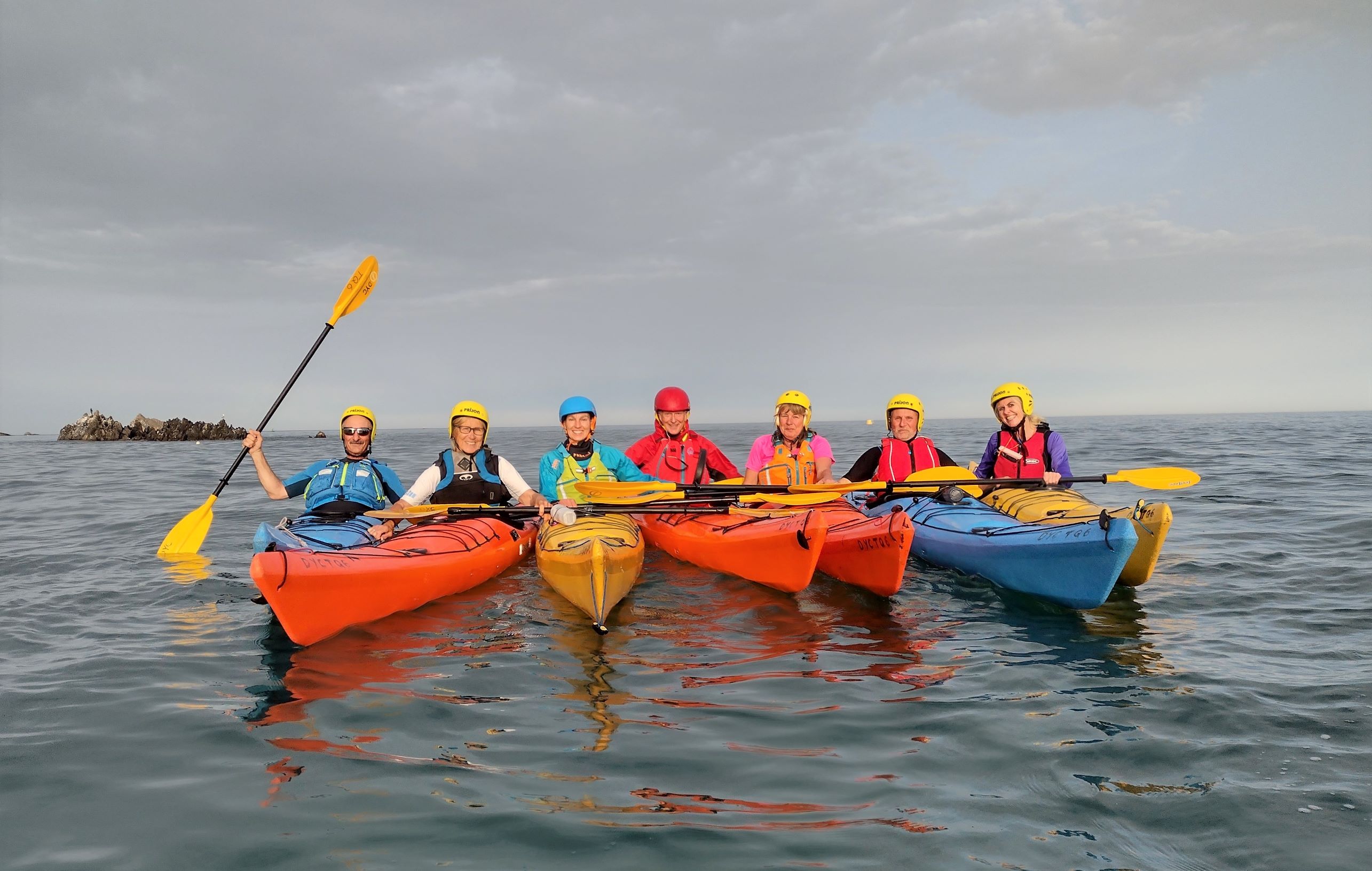 For general sea kayaking enquiries, please email our Sea Kayaking Coordinator Anita Newcombe at seakayaking@dartmouthyachtclub.co.uk
Sea kayaking is our most popular group activity here at the DYC Paddlesports Section. We have a superb fleet of 11 P&H sea kayaks kept at the boat racks in Coronation Park. Club-led paddles run on two or three evenings during the summer months, and we also offer occasional full-day coastal journeys departing from other launch points in the South Hams. Sea kayaking is a fantastic way to discover the local coastline and marine wildlife from a whole new perspective!
If you are new to sea kayaking, you need to complete an Induction including a capsize practise, in which you learn how to pull off your spraydeck underwater. Email Karen at rcpaddlesports@dartmouthyachtclub.co.uk to book your place.