White
Water
/
Winter
Paddling
White water. When members have done a couple of seasons of kayaking with us they may be good enough to try some moving water (often called white water) paddling. The Dart has some of the best available water in the UK, really beautiful and with challenges for different abilities.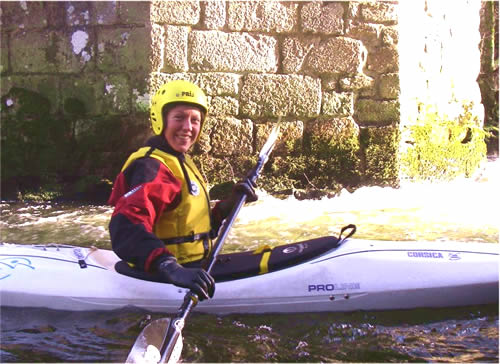 Here is club member Louise on her first trip from New Bridge on Dartmoor. She has done an easier section of the river twice before but this is her first paddle down 'the Loop' which is famous nationally in kayaking circles and to which people travel to from London and Birmingham to paddle. For us its an hours drive.
Here is Lou ready to go:
On the water: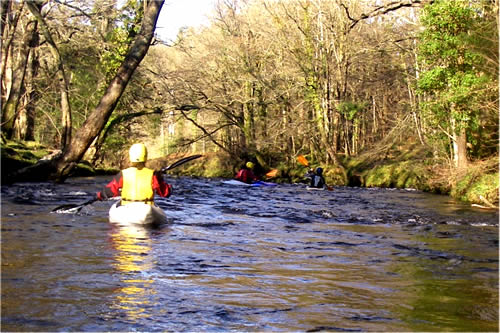 Two video clips of our descent
http://www.youtube.com/watch?v=J7c6t6RbJd4
http://www.youtube.com/watch?v=93uBwtl1uOY
Lunch stop: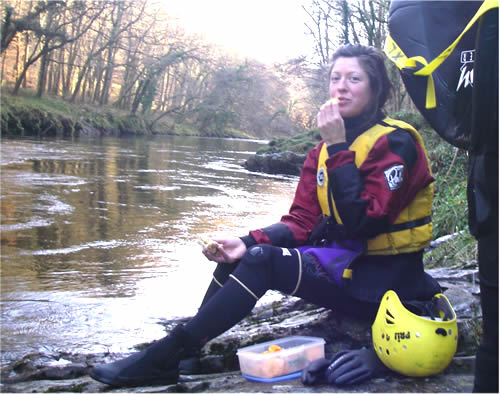 Still smiling, no capsizes. A really great first descent.
Tim F plays in a wave on Dartmoor