For all paddlesports enquiries, please contact Karen at rcpaddlesports@dartmouthyachtclub.co.ok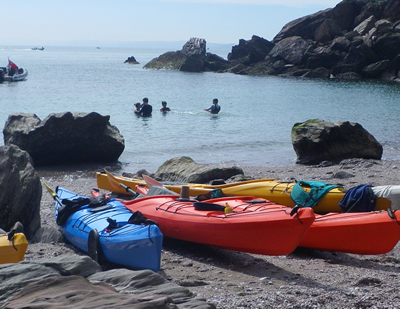 Programme Our Fleet Why you should join Video Tides
Taster Sessions for visitors How to find us River Guide Sit on Top kayaks
Welcome to
Sea kayaking
General-purpose river kayaking
SUPs
Latest Information March 2022
New member? Contact Karen on rcpaddlesports@dartmouthyachtclub.co.uk for more information about using club kayaks/paddleboards.
For sailing dinghies, motorboats and PB2 courses, email Gareth at rcsailing@dartmouthyachtclub.co.uk

What boats can be used at the moment? Club sit-on-top kayaks, sea kayaks, SUPs and Canadian Canoes can all be used if you are an Approved User. During the winter period the sit-on-tops may be roped down, but you can still use them; just replace the rope after use.
For all paddlesports enquiries please email Karen McDermott at rcpaddlesports@dartmouthyachtclub.co.uk