For general paddlesports enquiries, including how to get started on our sit-on-top kayaks, please contact Mandy at paddlesports.enquiries@dartmouthyachtclub.co.uk
Sit-on-top kayaks are simple and fun, and ideal for recreational outings, including for families with younger children. We currently have 6 doubles and 14 singles in our sit-on-top fleet. They are kept in the boat park in Coronation Park, together with seats and paddles.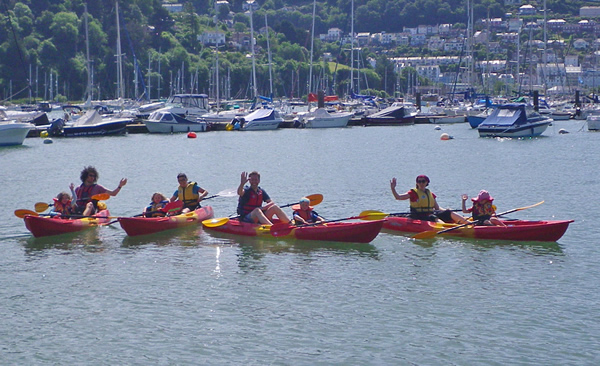 A sit-on-top kayak is easy to paddle. There is no spray deck and you are not enclosed in a cockpit. The kayaks have an integral wheel in the keel, which allows them to be rolled to and from the slipway next to the Higher Ferry. Children can be placed in the front of a double kayak, so you can get the family afloat even with quite small children. A trip to Dittisham is a pleasure for all ages.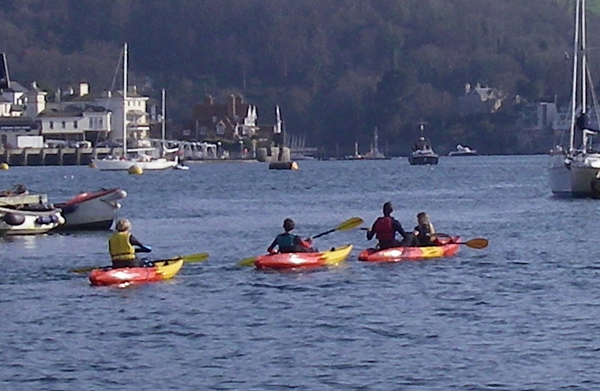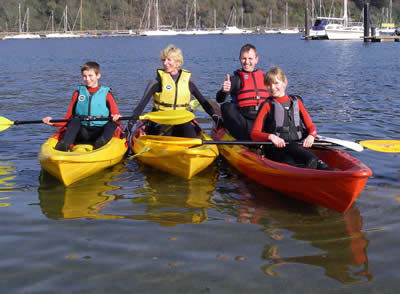 To help you get started, please watch these instructional videos by Tim Freeman:
Fitting the seats:
Sit on Top seat fixing and setting up the boat
Towing:
Others recommend you 'flip it over and climb back on'
Video of someone climbing back on to a sit on top
For a fun video of sit-on top-paddling made by member Becky see http://youtu.be/pWtLScIIpjk