Taster
Sessions
for
Visitors
For kayaking enquires please email Tim Freeman timfreeman61@googlemail.com 01803 832663
Holidays are more fun if you do things. To promote our club and the sport of kayaking we run taster sessions. We will provide you with a kayaking taster session in return for a donation to our clubs canoe section account, the suggested donation is £25pp but the amount is up to you. We use the income to fund the canoe section of the club.
We supply all clothing, and of course life jackets and paddles. These are led paddles, an experienced club paddler will accompany you. We do not hire out kayaks. Families with children are welcome, teenage children especially like kayaking.
Where we go depends on the tide and weather. We might have lunch on a beach and have a swim, we might play some kayaking games. The sessions are about 3 hours long, of which about 2 hour is on the water.
Ring us to see if we have space: 01803 832663.
Groups are most welcome see Groups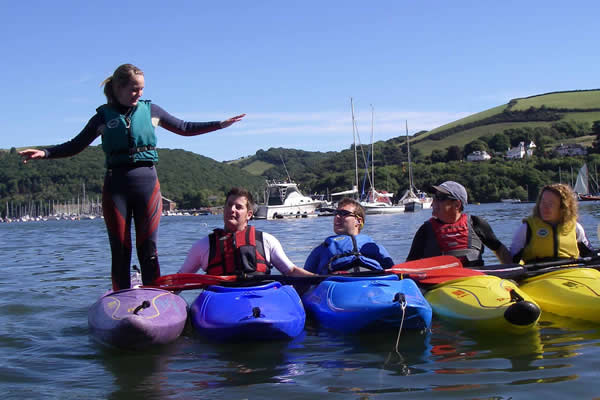 To see a video of a taster session group paddling click below
To book a taster session contact
timfreeman61@googlemail.com 01803 832663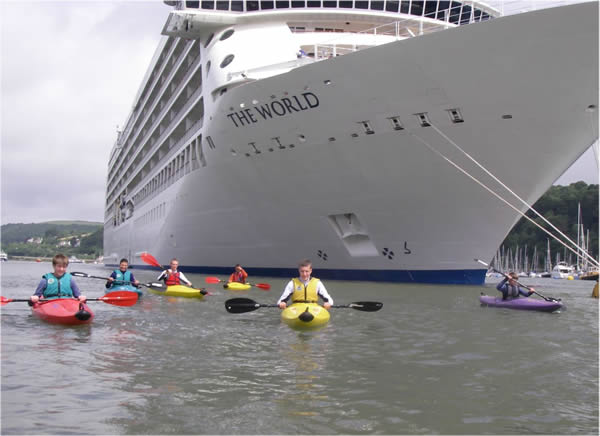 You will get to have a closeup look at any interesting boats that are visiting the river. You may even paddle round the world.