Taster
Sessions
for
Visitors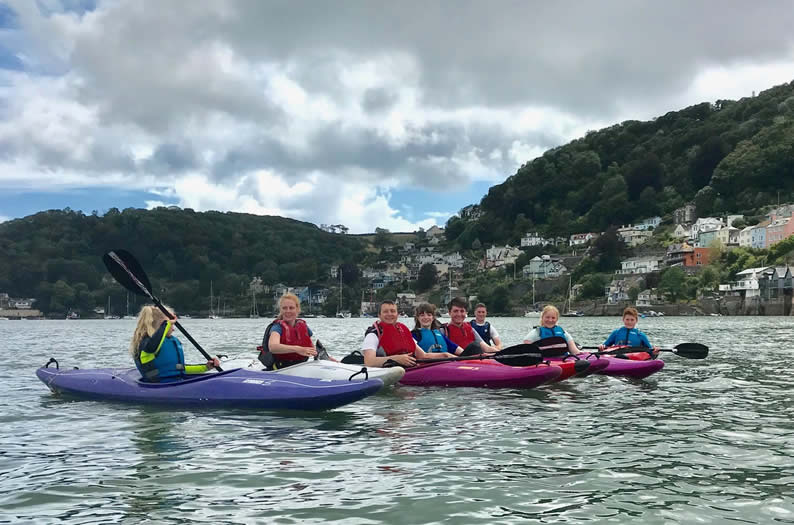 For Taster Session enquires please email Phil Hayward taster@dyc.org.uk
The Paddlesports Section is part of Dartmouth Yacht Club which is a Community Amateur Sports Club situated in the centre of Dartmouth, fronting the beautiful River Dart.
We invite you to join us out on the water and to enjoy this unique opportunity that only paddlesports can offer.
Taster Session Information
£35 per person £120 for a family of four
You will be out for approx. 3-4 hours, launching from the riverside and paddling either up or down river. Our instructors will be there for you all the way. There will be some fun kayak games to play, so you may get wet! You will be able to enjoy the beauty of the River Dart and its wildlife from a unique perspective and you may even spot a seal or even a dolphin! Most of all, it will be a lot of fun!
For further information download our taster leaflet here.